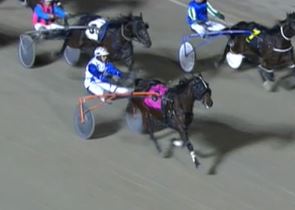 His runners come with challenges and question marks, but trainer Colin Godden is happy to milk tonight's chance to race for all its worth.
The Nanneella dairy farmer has about 300 cows and loves nothing more than escaping to his modest stable of pacers, three of whom he'll float to Shepparton for tonight's trots.
"It's just an escape for me. Every time I go to the trots I don't have to milk cows. Win, lose or draw that's a bonus for me," Godden said.
"I'm about 12 months off retiring as a dairy farmer and might concentrate on the horses a bit more."
Godden said he normally has one or two in work, but the stable had swelled somewhat during covid-19, including the addition of two-year-old Zanzibar Express, who debuts in the Your Sold Real Estate 2YO Pace that streams on Trots Vision at 6.33pm.
Bred and owned by trainer John Morris, the Auckland Reactor gelding has been shipped to Godden's stable owing to Morris being in Barham, which sits on the New South Wales side of the border and therefore excludes him from Victorian racing.
"He'll get a bit of experience from the run," Godden said of the two-year-old debutant. "He has a bit of high speed, but the race may be a bit too good for him. Over the longer distance might test him out, but he will make a nice horse later on."
Zanizbar Express will be the last of Godden's runners, with stablemates Clever Cowboy and Jet Black Orion both contesting the first – the Central Tyre Service Maiden Pace – and presenting contrasting qualities.
Clever Cowboy is the modestly talented dependable battler and Jet Black Orion the promising but fragile type.
Aged four, the latter is having only his second start, having debuted as a two-year-old and ran a valiant sixth only to have bowed a tendon in the run.
"I've had a lot of issues with it ever since," Godden said. "He had a full 12 months off, I brought him back and he had a bit more heat again and another six months off. It has stayed OK this time, but is day-to-day."
Jet Black Orion will line up in gate six and will have his fair share of followers, having been Blackbooked by Victorian form analyst Craig Rail in his Trial File column, which publishes on thetrots.com.au on Fridays.
Rail said while Jet Black Orion was slow away, he dashed "through the middle making up plenty of ground late for second".
And, according to Godden, he has plenty of improvement to come, providing his ailments stay at bay.
"He's the best I've got if he stands up," he said. "I wanted to trial him because he hadn't seen the mobile for a while and hadn't been around other horses much. He needed a bit of education and was really relaxed and gave me a bit of confidence that (tonight) he should be thereabouts.
"He is probably only about 80 per cent fit and every run he has he will get better."
From the wide front row draw "he will probably go back" and "if the race is run to suit he will be a chance".
He may well be dicing with stablemate Clever Cowboy, who's been knocking on the door of his first career win.
Aged five and with 40 starts under his belt, Clever Cowboy has placed second or third on 16 occasions but is yet to break through for a win.
"He's just one of those average little horses who nearly 50 per cent of the time he earns for you," Godden said.
"He finds a way to get beaten. If you fire him off the arm he doesn't finish well, and he knocks his knees a bit so struggles when you go wide.
"But he's a lovely little horse, everyone loves him at home. He would probably do OK at Mildura, but he's ours and he keeps earning so we want to keep him around."
Clever Cowboy starts from gate two tonight, outside only Falling Shards, with reinswoman Abbey Turnbull likely to come forward from the gate and chase a place on the pegs.
"I give him a chance, if he gets the right run he should be thereabouts, and he has the chance to get that right run from the draw."
TALKING TROTS ON SENTRACK: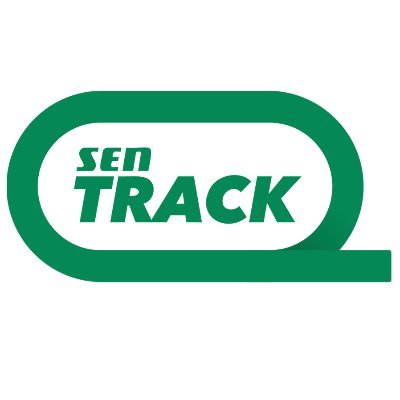 Join hosts Jason Bonnington and Blake Redden serve up Talking Trots on Track from 11am-1pm on SENTrack on 1593AM in Melbourne, 1539AM in Sydney, 657AM in Perth, 801AM in Gosford, 96.9FM in Ingham, 99.1FM in Atherton and 1575AM in Wollongong.
Click here to listen live and for links to download the SEN app.

TUNE IN
at
STAWELL
First Race: 1.53pm Last Race: 5.27pm
Host/Racecaller: Luke Humphreys
Trots Vision: WATCH LIVE
SEN Track: WATCH LIVE
RSN 927: LISTEN LIVE

TUNE IN
at
SHEPPARTON
First Race: 6.54pm Last Race: 10.20pm
Host/Racecaller: Lachie McIntosh
Trots Vision: WATCH LIVE
SEN Track: WATCH LIVE
RSN 927: LISTEN LIVE

CRAIG RAIL ON STAWELL
R3: RAYNERS FRUIT & VEG PACE
EARLY SPEED:
7 (possible leader), 2, 3, 4
SELECTIONS:
KEAYANG SANDY (9), ROQUEFORT CHEESE (7), TINGE OF FEAR (5), SHARGARI (2)
RATINGS:
7,9 / 5 / 2, 8 / 6, 10
SUGGESTED BET:
KEAYANG SANDY (9) to win

BLAKE REDDEN ON SHEPPARTON
R6: SADDLEWORLD SHEPPARTON TROTTERS HANDICAP
EARLY SPEED:
2, 4, 6
SELECTIONS:
FIELDS OF KYVALLEY (7), HATEITWHENYOURRITE (9), ITSARAPT (11), GUS OR BUST (10).
RATINGS:
7 / 9 / 11 / 10 / 5 / 6 / 4 / 3 / 1 / 2
SUGGESTED BET:
FIELDS OF KYVALLEY (7) To Win

This week's winners sired by Woodlands Stud stallions
Ideal Rule by American Ideal out of Cullens Rule at Addington
Eastwood Ideal by American Ideal out of Eastwood Christina by Addington
Darling Me by Sweet Lou out of Adore Me at Addington
Self Assured by Bettor's Delight out of Star Of Venus at Addington
Mohs Em Down by Bettors Delight out of Tatijana Bromac at Albion Park
American Delight by Bettor's Delight out of American Sweetheart at Bunbury
Sadhita by Bettors Delight out of Solondra at Bunbury
Jacobs Thunder by American Ideal out of Candyrama at Dubbo
Karloo Bradley by Sweet Lou out of Supreme Brigade at Dubbo
Guys Bettor Bet by Bettor's Delight out of Girlinamillion at Launceston
Tisu Spirit by American Ideal out of Tisu Holly at Launceston
Tommy Kruze by Highview Tommy out of Sophie's Choice at Kellerberrin
Montana Lad by Bettor's Delight out of Love To Party at Redcliffe