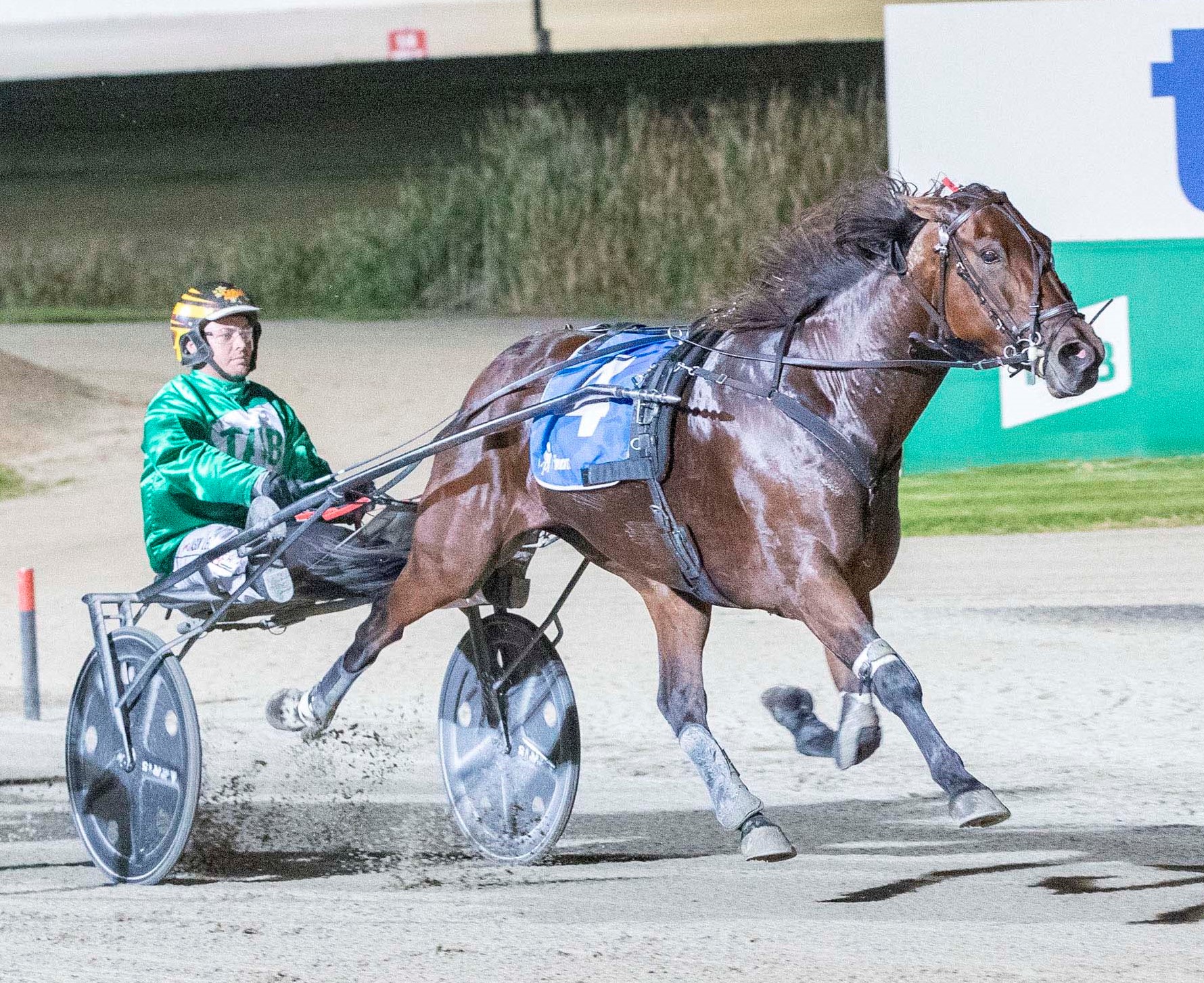 Reinsman Jason Lee was on fire during a balmy night of harness racing at Tabcorp Park Melton on Thursday, winning the main trotter and pacing events.
Lee rattled home along the sprint lane aboard Peregrine Phoenix to win the Ticketblaster Trot before guiding favourite Jilliby Chevy to victory in the Nutrien Equine Yearling Sale This Weekend Pace.
The reinsman, who hails from Ecklin, about 12km south of Terang, led on Peregrine Phoenix before handing up to favourite Sleepee (Chris Alford), who whipped around three-wide down the back the first time.
He enjoyed a cushy trip aboard the five-year-old mare as Sleepee dealt with a small challenge from C K Spur NZ while reeling out quarters of 30.4, 29.8 and 29.6.
As they came around the final turn, Sleepee was contending with Norquay while Lee sat poised to pounce. When the time came, the Muscle Hill mare sprinted through to win in a mile rate of 1:58.6 over 2240m.

Lee made it two in a row by driving a perfect race aboard favourite Jilliby Chevy in the 1760m main pace event.
From the back row, Lee was able to navigate his way through to find the running lane three back.
He eased Jilliby Chevy out three wide down the back the last time and - although the seven-year-old gelding took his time reeling in Love Ina Chevy NZ and Arden Voyager NZ - won in a speedy 1:53.8 mile rate from a fast-finishing Idealsomemagic (Chris Alford).
Lee wasn't the only one to enjoy a good night out at Trots HQ on Thursday night - James Herbertson won the first and last race of the night on Its Ebonynivory (for trainer John Yeomans) and Foolish Pleasure (Ashleigh Herbertson) respectively, while driver Connor Clarke (Monsieur Delacour, Cant Top This) and trainer Emma Stewart (Petillante, Cant Top This) also scored doubles.