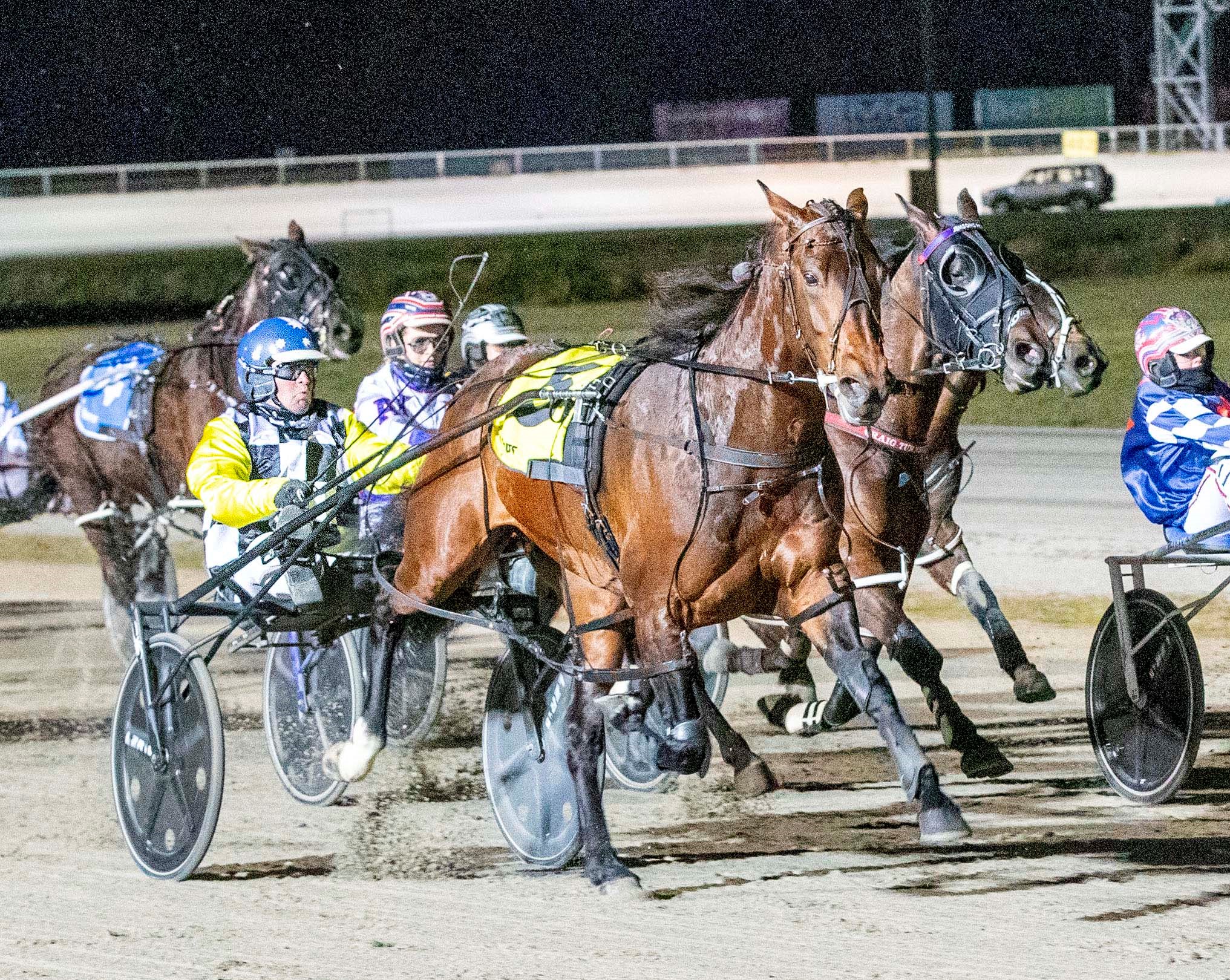 Emma Stewart's stable fired a powerful reminder of its standing on the eve of the Woodlands Stud Victoria Derby with Major Moth and Act Now outstanding at Kilmore.
The former matched the track record despite sitting in the breeze to win the Carlton & United Breweries Pace and then Act Now followed up with a powerful performance, hitting the line in a 54.6-second last 800 metres to claim the Reg Withers 3YO Classic.
It has the stable well placed heading into the Victoria Derby heats at Bendigo on October 2, where Stewart will present a bold front as she attempts to add a second Derby to the one claimed by Our Little General in 2017.
Certainly reinsman Damian Wilson was satisfied with Major Moth's performance, telling TrotsVision "he equalled the track record, so how much better can they go on a cold September night?"
Major Moth won by 1.7 metres from Hes Under Wraps after a brutal battle in which he punched the breeze outside leader Jemsoms Pet for much of the 2180-metre bout.

"He sat outside doing all the work (and was) three wide in a quick lead time – he can't do much more than that," Wilson said.
"After Bendigo last week he definitely needed the run, he's worked good since (the stable) said and they've worked him solid. He's had a hard run tonight, but I don't think he's overexerted himself either.
"He pulled a little harder than I wanted him to in the middle stages, but he's such an easy going horse and does it so naturally it doesn't really bother him."
The 1:56.0 mile rate matches the track record time Juliette Bromac set in January 2016 and Wilson's full of optimism heading into the Victoria Derby heats, which roll into the $200,000 final at Bendigo on October 9.
"They keep saying he's improved and he feels super, so we'll find out more in a fortnight in the Derby final I suppose," he said.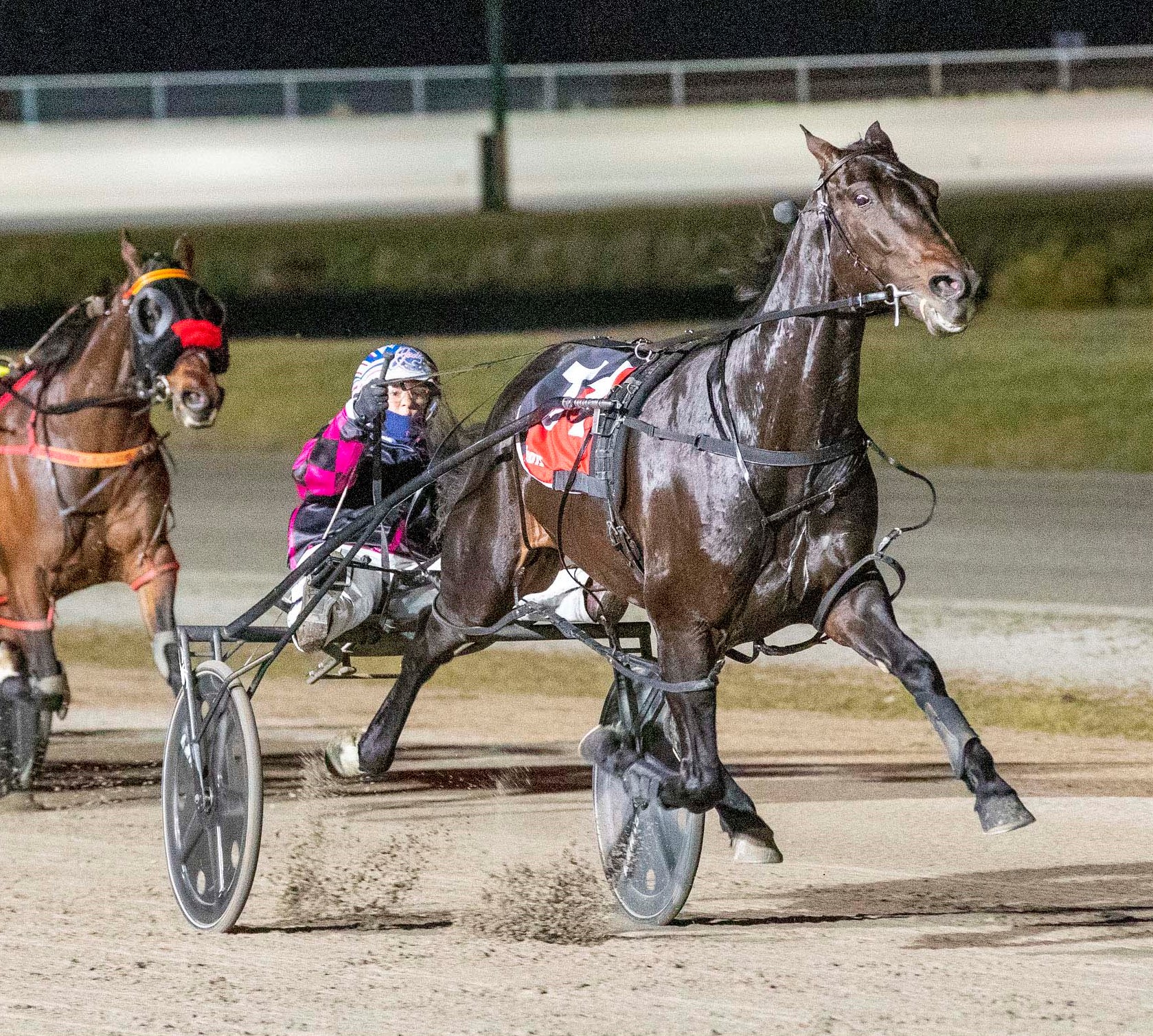 Act Now presents as a likely obstacle after a supreme second-up performance tonight when he cleared away for a 10-metre victory, spacing Kimble and American Dealer late to win the coveted Reg Withers 3YO Classic.
It was a performance that impressed reinswoman Jodi Quinlan.
"He does seem to grow a bit of a leg in front, in saying that, in some of those good races he ran on super from behind as well," she told TrotsVision. "He's not a one-trick pony, but he's a good horse this horse.
"Tonight he was really raunchy, he was roaring going out to the gate so he was on his game. He's a very nice horse to drive, he's just got great point to point speed, as you see he can run off the arm or make his own luck and I think the way he felt tonight he has come back even stronger again.
"He can do it in front, but if he's in a race where the speed's really on and he's sitting on them don't be surprised if he doesn't peel and really run a decent sectional."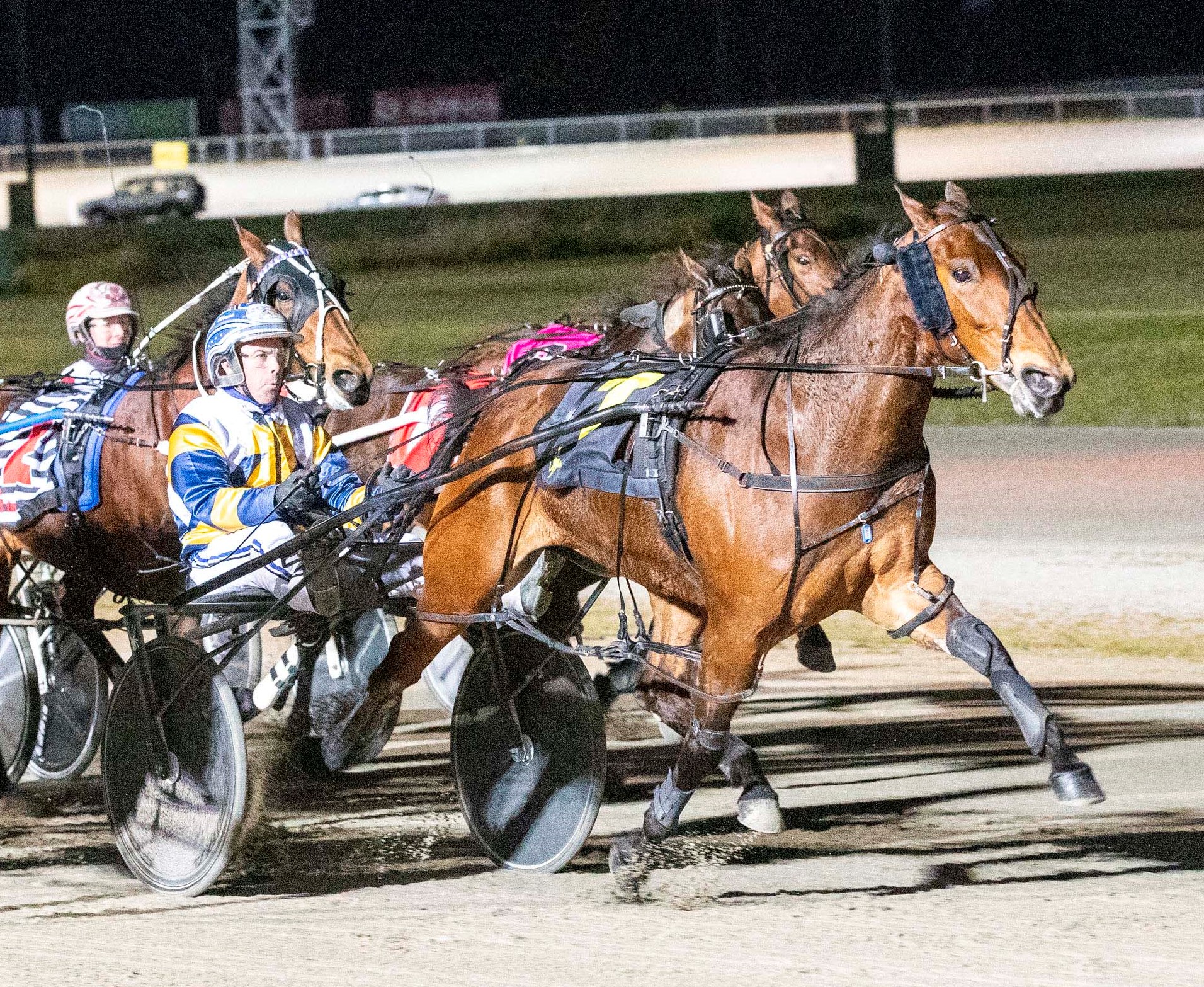 And it's not just in the colts and geldings class the Stewart stable will be prominent, with the Pryde's EasiFeed Victoria Oaks looking even more in the stable's favour.
While the brilliance of Ladies In Red and Tough Tilly's well known, Joanna put her name into the conversation tonight with victory in the Momentum Gaming Pace.
And her driver David Moran, who also carries the reins of class leader Ladies In Red, told TrotsVision she'd narrowed the gap significantly.
"She's strengthened up," he said. "Everyone's pretty concentrated on Tough Tilly and Ladies In Red, but you wouldn't want one of (Joanna or Beach Music) sitting off you."
---