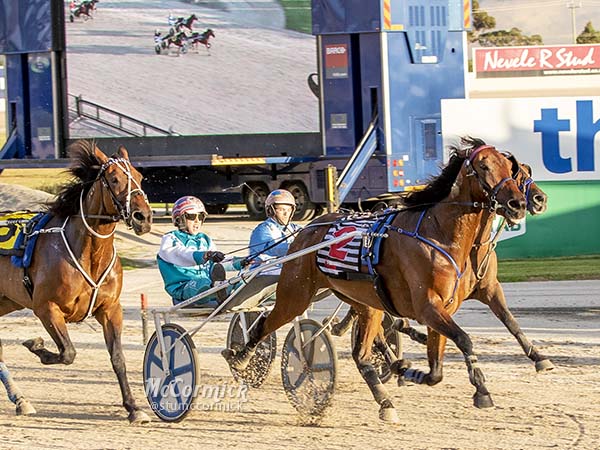 MORTIFYING as it may sound, racing, as a rule, is driven by addiction.
Boys and girls – particularly girls – that are raised in racing families of any code have a religious record of following their historical heritage into the great game.
Somehow, horses and greyhounds, find their way into one's bloodstream and surreptitiously circulate their influence henceforth.
Racing itself, however, suffers from its own desperate dependence.
And that complex compulsion, plainly speaking, is the nattering need to find and deify superstars.
For most punters, the days preceding Black Caviar and Winx will seem so remote they barley feel real.
Nevertheless, they did exist, and thoroughbred racing did crown many nice horses as the second coming of Pegasus prior to their arrival.
Harness racing has done the same, but in the trots you've got twice the issues.
When the pundits and fans have found a 'champion' trotter they also need a 'champion' pacer and vice versa.
From his racing record Tornado Valley (pictured above) deserves champion status without question even though his marketability was comparatively meagre having only flourished late in his career when transferred to Andy Gath's stable.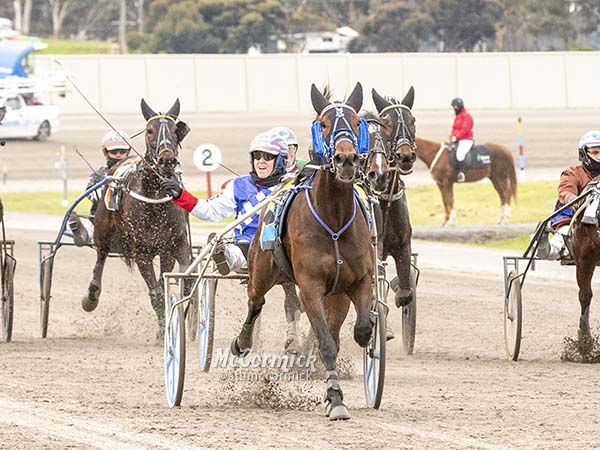 Interestingly, even when Tornado Valley was racing at his pinnacle, Gath stunningly stated that younger stablemate Majestuoso (pictured right) was his most exciting and talented trotter.
And, tonight at Beckley Park, in the Haras Des Trotteurs Wagon Apollo Trotters Free For All, he has the chance to prove those declarations true.
In the process, he also gets the chance to sate harness racing's insatiable need for a squaregaiting superstar.
To do so, he'll need to overwhelm outstanding mares Sleepee and Keayang Livana from a sickening second row draw.
Should he fail, just as fellow boom trotter Cover Of Darkness did three weeks back, the search for a hero shall continue.
Should he prevail they'll start painting the billboards tomorrow.
WATCH: ANDY AND ZAC JOIN BURNING QUESTIONS TO LOOK AT GEELONG TONIGHT
---
THEY'VE thrilled us for three weeks at least and tonight Albion Park will hit the absolute high notes when the Sunshine Sprint is staged.
There's little doubt that Racing Queensland was gifted the programming equivalent of a 'Pagan's Paddock' when several major meetings were switched away from winter.
Their utilisation of this time in the sun, however – pardon the pun – has been tremendous.
On one level the Sunshine Sprint falls short of being a vintage edition with just two genuine stars, Copy That and King Of Swing, engaged.
Be that as it may, the barrier draw, which randomly fashioned a front line with more gate speed than the Olympic 100m final, has piqued the interest and attention of all and sundry.
Even with all the banter of who will lead, there's little doubt that King Of Swing provides the Group 1 sprint's most compelling narrative.
Can this Hunter Cup and Miracle Mile camp claim a major where he doesn't lead?
For his legacy, at least, one suspects he'll have to.
WATCH: A SPECIAL QUEENSLAND EDITION OF BURNING QUESTIONS:
UP NOW: DARREN CLAYTON'S GOODFORM GAME PLAN FOR ALBION PARK TONIGHT
---
The opinions expressed in The Forum are those of the author and may not be attributed to or represent policies of Harness Racing Victoria, which is the state authority and owner of thetrots.com.au.