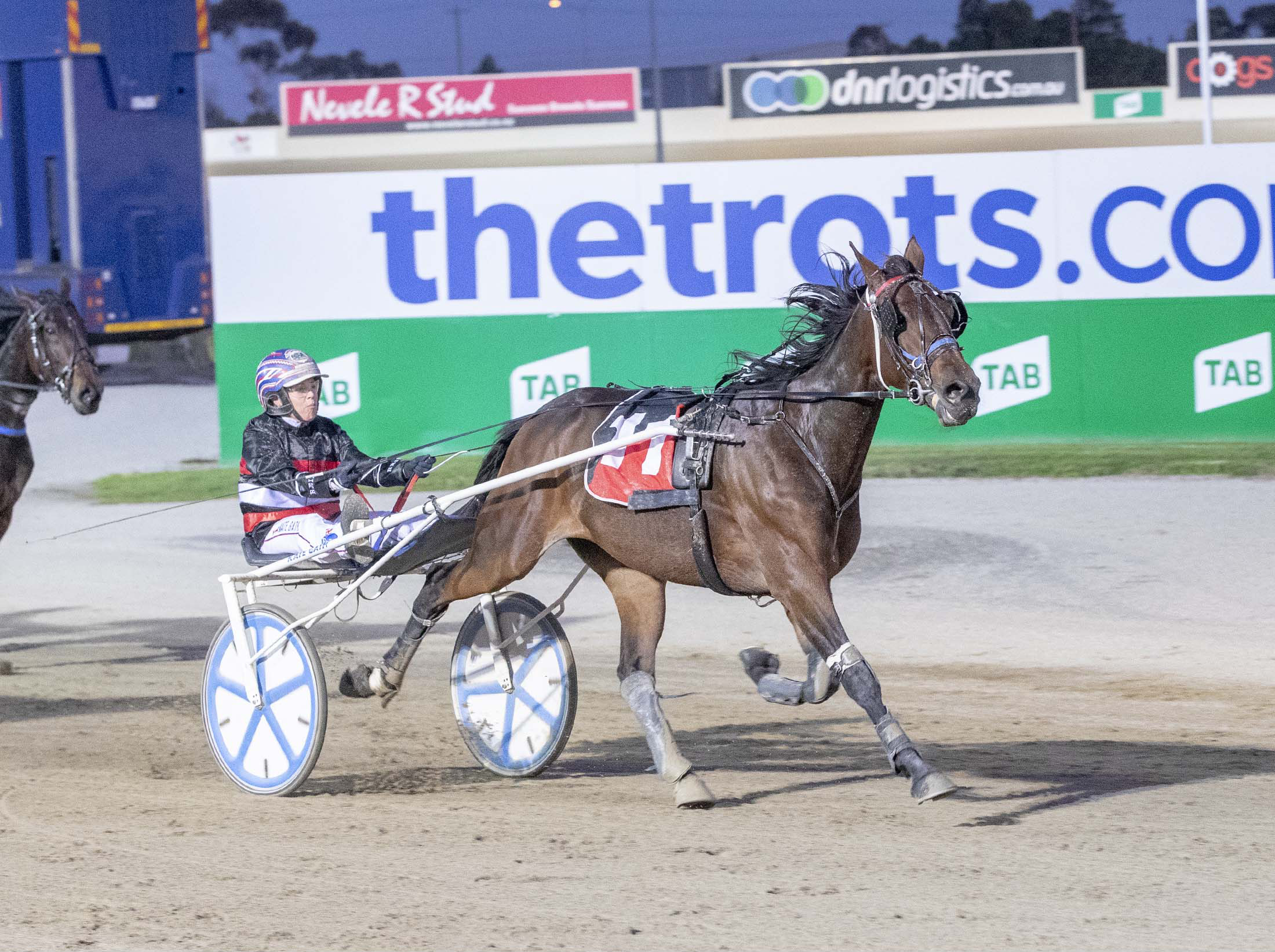 The smiles were wide on the Tabcorp Park straight on Friday night when some of the state's leading drivers were genuinely chuffed with the exploits of their pacers and trotters.
Among that number was Kate Gath, who drove a winning double to kick-start the night, saluting first with Beau and AJ Tindale's Idealsomemagic and then bustling her way to a big win in the TAB Multiplier Trot with Reils.
The latter is a former South Australian trotter who has been in Andy Gath's camp a little over a year and broke his metro maiden status with Friday night's 5.7m win.
"I actually thought he could have gone another lap, I was so impressed with him," Kate told TrotsVision post race.
"Last start at Maryborough he was terrific and he's just stepped up. Last start I was like, 'this horse is even better than I thought it would be', and he just keeps getting better."
The four-year-old gelding is out of Long May She Reign by Aldebaran Park stallion Skyvalley, a sire of the Gath's reigning Victorian trotter of the year Tornado Valley.
"We've had a lot of luck with (Skyvalleys)," Kate said. "They are nice trotters and (Reils) is pretty good to work with. We're really lucky to get him off the owner, Ian Shepherd, he's a lovely bloke and I'm really grateful that we got this horse to train. (Ian's) having a great time with him and so are we."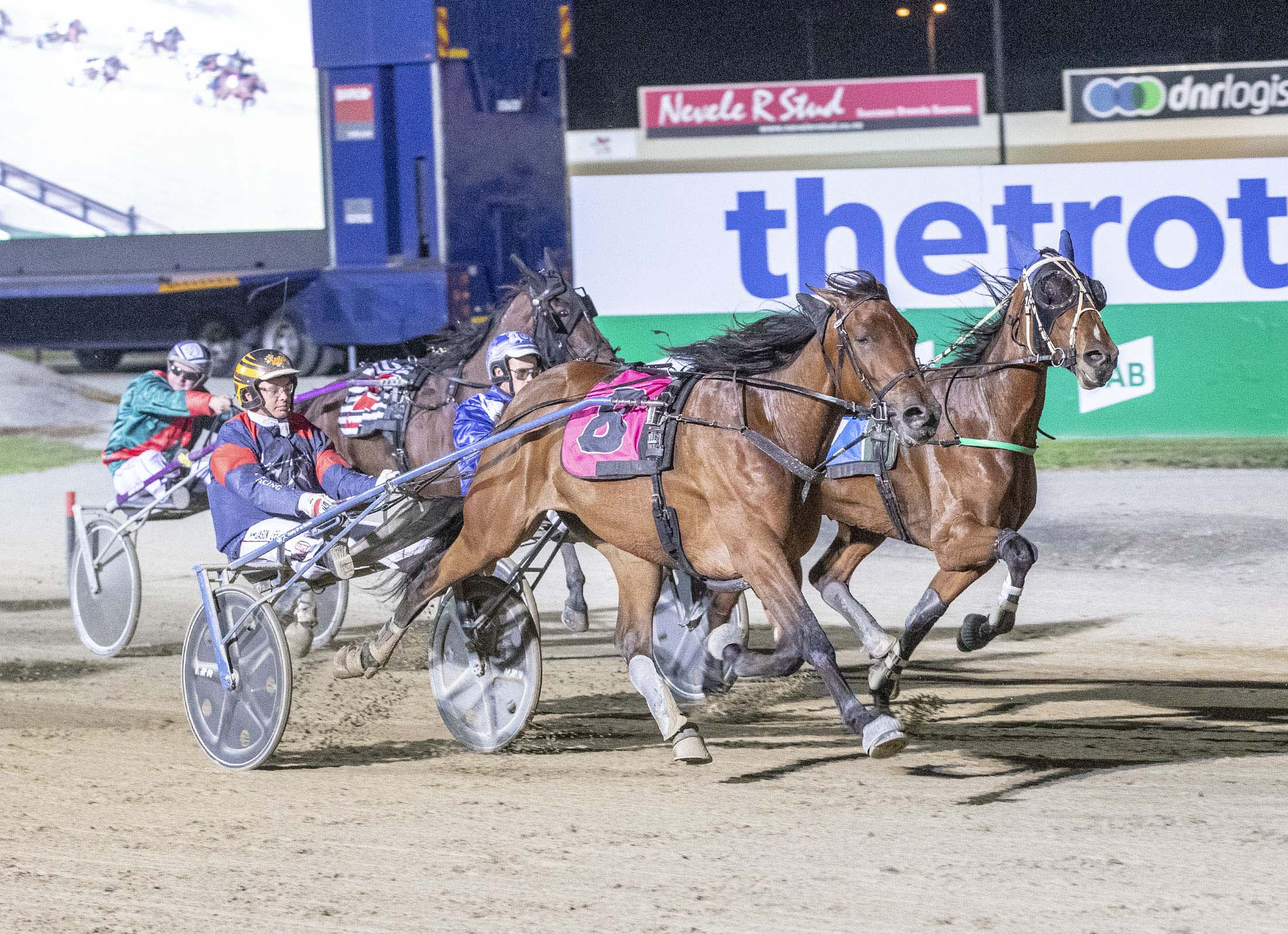 Jason Lee also learnt a bit more about his well-performing trotter after Parisian Opera produced a fourth straight win when she saluted in the Mernda Retirement Village Vicbred Trot, rewarding punters with a $9.70 price.
"Once you get a mare in form, at their peak and in the zone it's hard to beat them," Lee said of the Anton Golino trained Ready Cash four-year-old. "She's been in front on a couple of occasions where as tonight she had to sit parked. Tonight she was under pressure a fair way from home and just kept coming.
"I thought I was under the pump a little bit around the corner and she's never been left exposed for that long, not when I've been driving her anyway. For the first 20, when she straigthened up, she levelled straight up with Chissy and just fought it right out."
More wins also look in the frame for Lance Justice's recent addition Justice Served, who made it two-on-the-trot when he obliterated rivals in Friday's Tarneit Skies Retirement Village Pace Final.
Justice told TrotsVision host Paul Campbell it was all a matter of arithmetic.
"He is a high speed, one speed sort of horse and when you know (he) can run 1:54 and the opposition can run about 1:55, 1:56 you make them earn it," Justice said, having led and cleared out early in a succession of sub 30-second quarters.
"I think there's a fair bit of improvement (to come). I think he will end up about a 1:52 mile rate because he's at least two seconds away from his peak. If he can do that he will win quite a few races."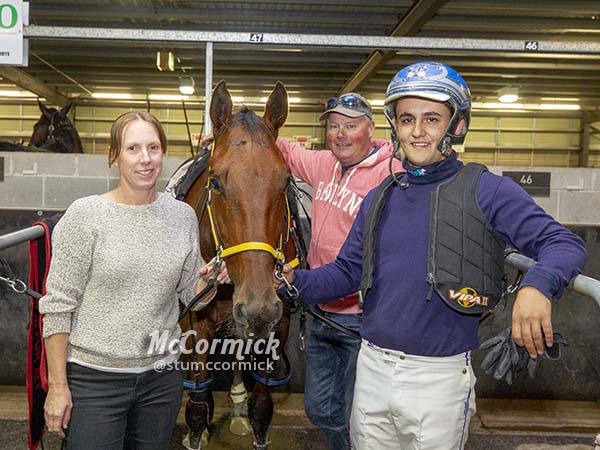 A plan also come together for reinsman Zac Phillips and trainer Kari Males who similarly settled on a high cruising speed to give San Domino his best chance in the Greensborough Social & Activities Club Pace and he delivered.
"When he puts it all together he's pretty smart, probably just lacks a bit of high speed, so we thought we'd make it a staying test tonight and we did that and he was just too good," Phillips said as the highly-rated Somebeachsomewhere gelding produced his first win of a seven-start campaign.
"There's plenty of horses that can sit on you and get home in 26 and go straight past you, so it makes it a bit difficult. But I say it time and time again, Paul and Kari (Males) do such a good job with their team, so patient, this one's been a bit of an enigma this time in, they've been persistent and have kept keeping on with him and I think they are going to have a lot of fun with him now."
There was also a bit of fun in Brent Lilley's camp when the Bolinda trainer got the quinella in the Bridgewater Lake Retirement Village Trot, with Kyvalley Barney swooping wide to claim second and Monty Python coming from well back with a pegs run to pinch the win for reinsman Chris Alford.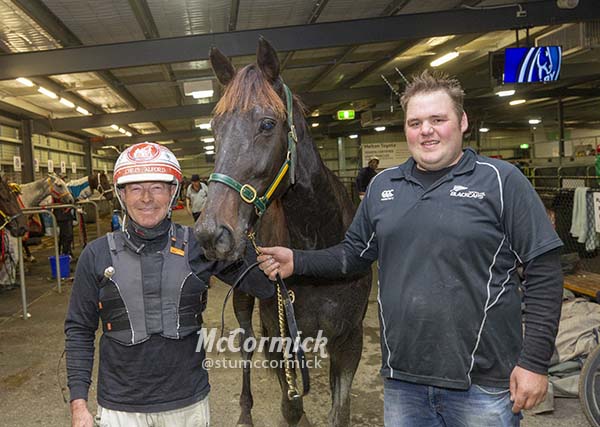 "It surprised me," Alford said. "Four-back the fence you don't think you've got much hope but when I got in there and he started to sprint I thought I might get a place, but he really finished off well the last 100.
"He might be starting to find his best. He won well at Horsham at the cup last time, maybe he likes that winning feeling now, he was a bit of a non-winner for a while."
Alford made it a race-to-race double when he followed up with an all-the-way win with Emma Stewart's mare Frankincense, who broke her metro maiden status in the Arilla Lifestyle Vicbred Pace.
"That was a good win," Alford said. "She was always in control once she found the front, but she has been racing really well and it was good for her to break her metro.
"I think she can win a few more down here. She's pretty good following the speed and sprinting home too, she gets a bit lazy in front. So when she gets into a bit better class, like she raced in a lot of the good races last year like the Crown and the Sires, she can keep up with them, whether she's good enough to beat them is another thing."
CLICK BELOW TO ENJOY THIS WEEK'S EDITION OF ALL CLEAR, FEATURING FRIDAY'S WINNING DRIVERS: