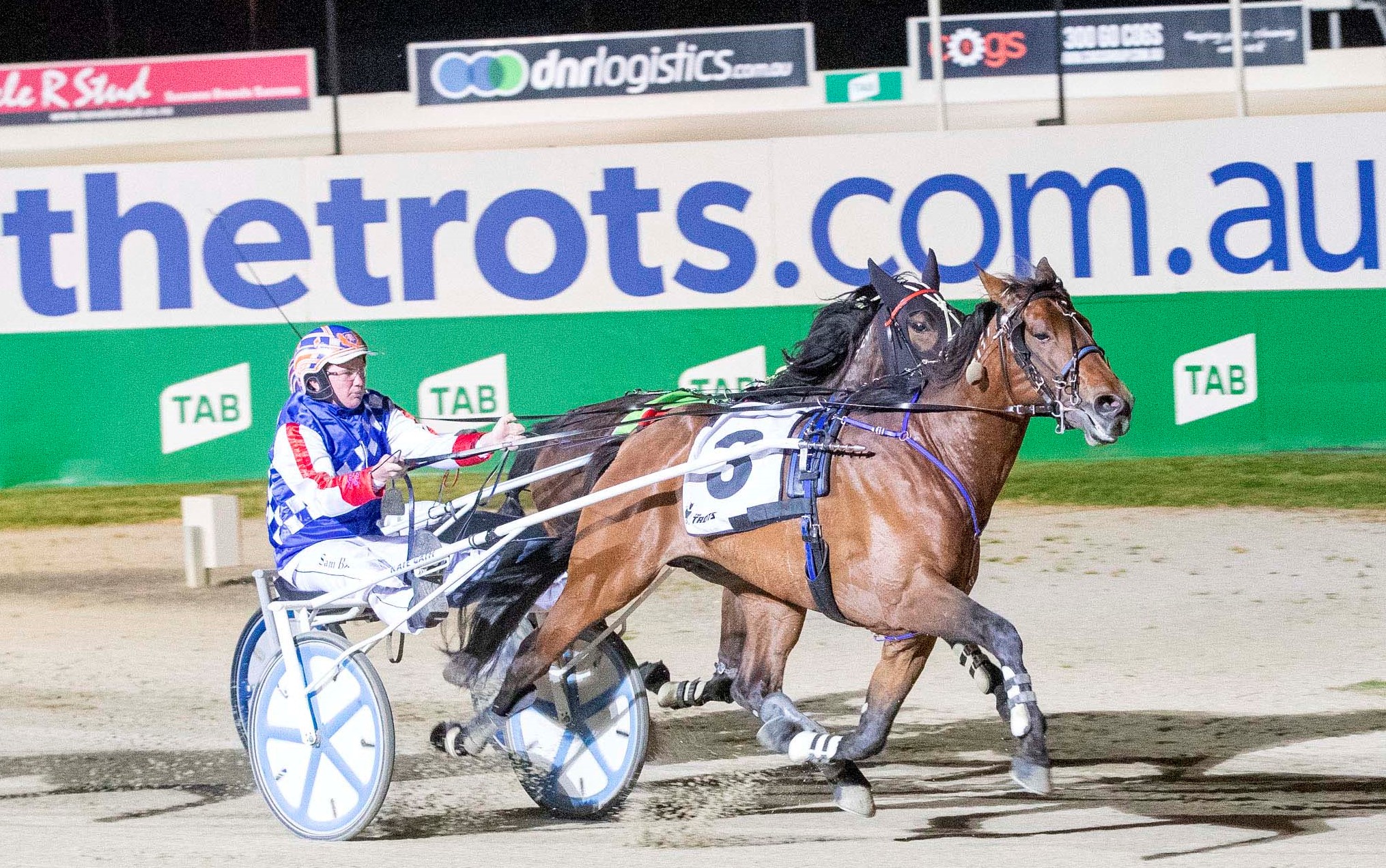 Sam Barker's four-year-old has hidden in the shadows for long enough, the 21-year-old trainer-driver's ready to thrust him into the limelight at Ballarat tonight.
Lurking will make his debut in the Deco Glaze Maiden Pace, with the camp confident the Shadyshark Hanover entire's on top of the pacing problems that have delayed his debut.
"He's not very well gaited," Barker said. "He's OK slow, but when you quicken he starts rolling a bit, but we have got it pretty well under control."
Neither the ability nor suspect gait were missed when Lurking trialled at Maryborough on November 10, with Craig Rail noting in his Trial File that while he "had the field strung out for the majority of the trip … he was pacing quite roughly in the final circuit".
Since then Lurking hasn't returned to trial but, Barker said, had "been in work ever since".
"He has been working good and so I decided to take him straight to the races, because he had improved and didn't need another trial."
And so at 6.23pm tonight on Trots Vision he will debut, some three autumns on since he was snapped up by Sam and his mum, Jayne, at the 2017 Australian Pacing Gold autumn sale for $5000, much of which could be recouped if all goes well tonight.
"My dad (Kelvin) worked with someone who had his mother (Orion Star) and liked her back then," Sam said. "I knew the breeder (Malcolm Jones) and so went and had a look at him and purchased him because he was going too cheap.
"He had a bit of get up and go as a yearling and we thought he would make a two-year-old, but he did a few things wrong pacing wise. His first ever trial he galloped and then he got a foot abscess. It's just been headache after headache, minor things."
Because of those irritations it's not until now, as a four-year-old, that Lurking will debut at Bray Raceway.
Despite being drawn widest on the front row, GoodForm's Craig Rail has marked him a $2.60 favourite ahead of Caledonian Terra and Really May.
"If he drew closer to the inside I'd say he would take some chasing, but because he has drawn seven it will depend on where we end up in the run," Barker said. "I don't want to be sat parked first up.
"He is ready to rock and roll, we will just see how much gate speed is inside us. He will be pushing forward, but I reckon he can be driven either way, he has got a turn of foot. He's no superstar, but he is going to win a race somewhere."
Should that be tonight it could be the start of a big week for Barker.
In only his second season as a trainer he has, to date, had 23 starters for the one win, courtesy of Beat The Drums at Ballarat on October 4.
But this week not only will he have Lurking debut tonight but Myparis debut at Tabcorp Park Melton on Saturday morning, when the industry gets ready to #RiseForTheTrots for the third week in succession.
Beaming into the US market at prime time in New York, the 8.55am local start for the DNR Logistics 3YO Maiden Pace will see Barker's Mr Feelgood filly debut in a six-horse field.
"(Myparis) has had four trials, took all four to qualify," Barker said. "She's done a bit wrong, pulled real hard and paced roughly, but I think we have got it under control now. She has got a bit of ability and will probably pull her way to a forward position."
TALKING TROTS ON SENTRACK: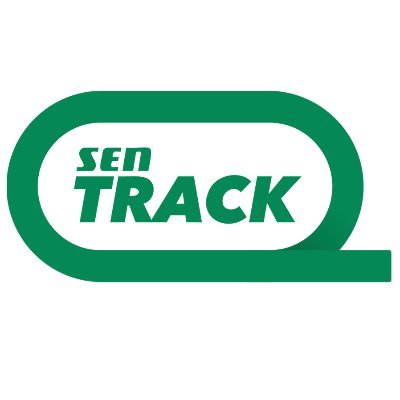 Hosts Jason Bonnington and Blake Redden have another big line-up for today's Talking Trots on SENTrack, which runs weekdays from 11am-1pm on 1377AM in Melbourne, 657AM in Perth and 1575AM in Wollongong.
Click here to listen live and for links to download the SEN app.


CRAIG RAIL ON BALLARAT
R5: TRY OUR TAKEAWAY MENU PACE
EARLY SPEED:
3 (possible early leader), 1, 2, 5
SELECTIONS:
URBADBOY (6), KARDESLER (10), WHERETHERESAWILL (2), IMA DENNY TOO (11)
RATINGS:
6 / 2, 4, 10 / 7, 11 / 8 / 3
SUGGESTED BET:
URBADBOY (6) each way

This week's winners sired by Woodlands Stud stallions
Ideal Fantasy: by American Ideal out of Beach Fantasy at Wagga Wagga
Balcatherine: by American Ideal out of Touche Franco at Gloucester Park
Mr Kiwi: by American Ideal out of Wannaka Bay at Gloucester Park
Bletchley Park: by American Ideal out of Alldatglitterisgold at Gloucester Park
Gardy's Legacy: by Bettor's Delight out of Southern Legacy at Gloucester Park
Can't Refuse: by Bettor's Delight out of Dream Offer at Menangle Park
It's Mesmerise: by American Ideal out of Cullens Charm at Menangle Park
Tennyson Bromac: by Bettor's Delight out of Tallulah Bromac at Albion Park
Jett Star: by Bettor's Delight out of Steel The Light at Bunbury
Ultimate Offer: by Bettor's Delight out of Dream Offer at Bunbury
Miss Limelight: by Bettor's Delight out of It's Showtime at Bunbury
Skyz Above: by American Ideal out of Perfezione at Bathurst