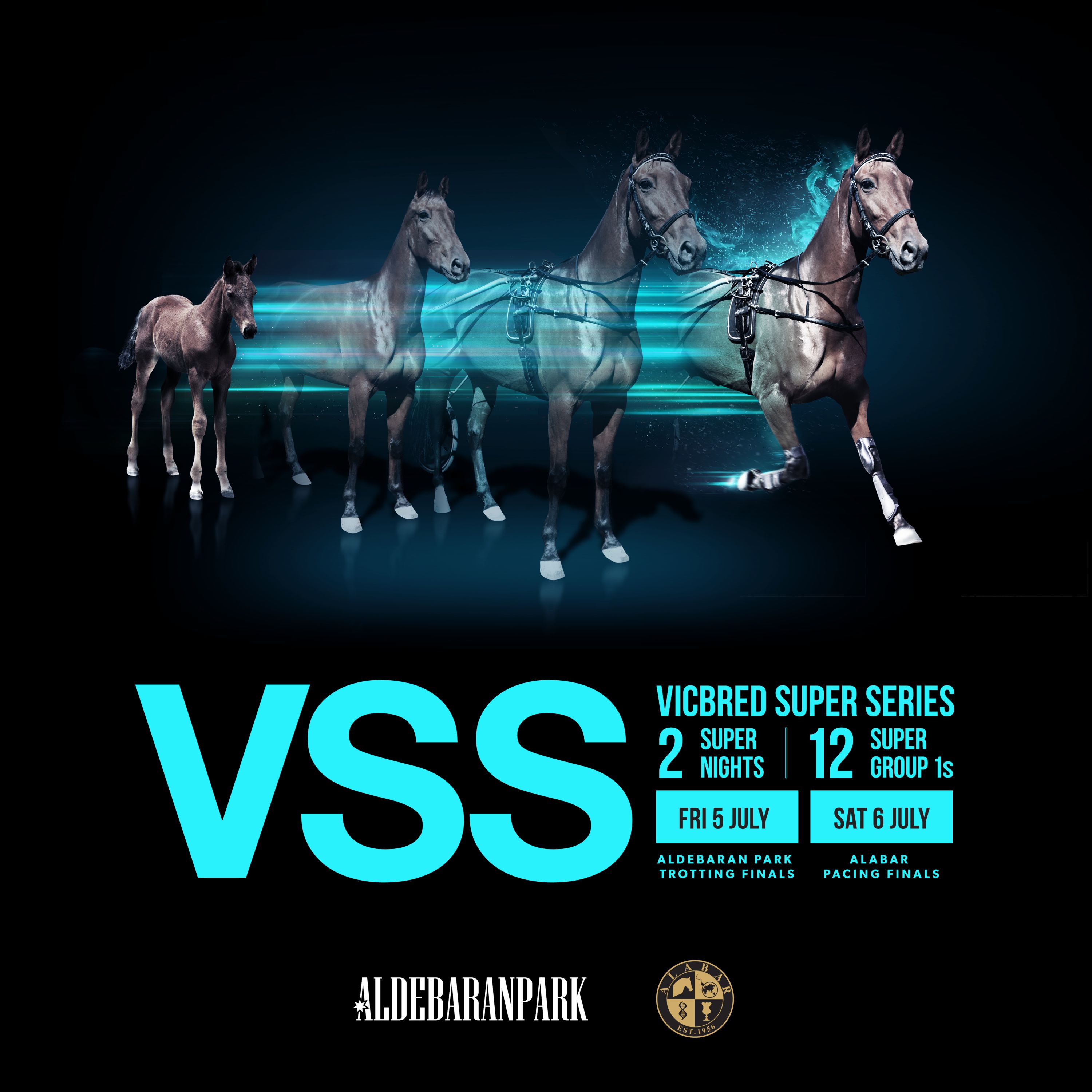 The all-important Vicbred Super Series finals' barrier draws will be streamed live at thetrots.com.au on June 29 as part of a VSS19 wall-to-wall celebration.
Taking place in the trackside Scotch Notch Cafe at Tabcorp Park Melton on semi-finals night, the 12 barrier draws will be a critical lead-in to the Aldebaran Park trotting finals on Friday July 5 and Alabar pacing finals on Saturday July 6.
Harness Racing Victoria media and communications manager Cody Winnell said "semi-finals night is one of the most competitive race meetings on the calendar".
"If you can be there you won't be disappointed, but if you can't make it thetrots.com.au will deliver extensive live coverage and analysis, including the critical barrier draws," Mr Winnell said.
The Alabar pacing series kicks off with the two-year-old pacing heats at Bendigo on Tuesday June 18 and continues at Kilmore (three-year-old pacing heats) on Thursday June 20 and Ballarat (four-year-old pacing heats) on Friday June 21.
The spotlight then shifts to the Aldebaran Park trotters series for week two, beginning at Maryborough on Monday June 24 for the two-year-old heats, Geelong on Wednesday June 26 for the three-year-olds and then to Kilmore on Thursday June 27 for the four-year-olds.
Nominations close tomorrow at noon for the two-year-old series' heats.
A notable change in the race conditions for the 2019 series is the removal of owner and trainer splits for the heats and semi–finals. For the series' conditions click here.