When looking at performances of horses, the top runners are often supported by their great sectionals.
However, sometimes a golden nugget can come from finding the sectional stars that would otherwise sneak through under the radar.
Last week in the Breeders Crown Series heats, Eureka Jo, Some American and Perfect In Pink had sensational sectional performances and now start in this Saturday night's semi-finals at value odds.
Here's my full breakdown of the sectionals from the first round of two and three-year-old pacing heats, which were held at Bendigo and Ballarat respectively.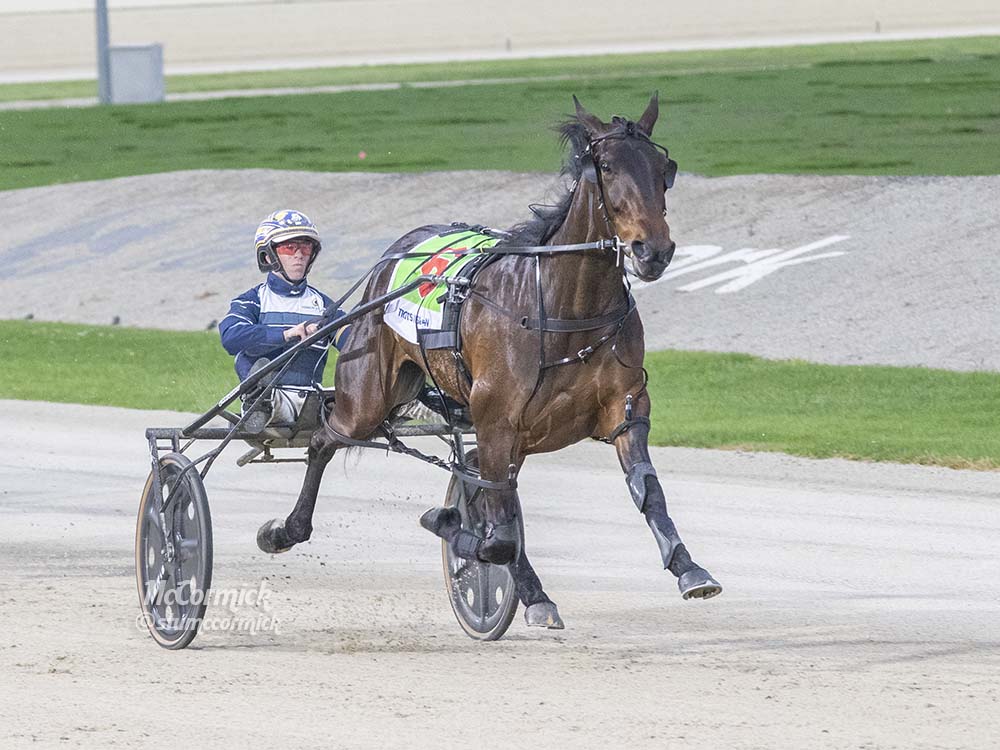 3YO FILLIES
Best individual mile rates
1. Major Delight 1.55.2 (pictured)
2. Sweet Bella 1.55.4
3. Elysian Jay 1.55.4
4. Paradise Valley 1.55.5
Best mile rates accounting for extra distance covered
1. Major Delight (+24m) 1.54.2
2. Sweet Bella (+24m) 1.54.4
3. Paradise Valley (+26m) 1.54.4
4. Perfect In Pink (+26m) 1.54.6
Top Speed
1. Elysian Jay 58.11km/h
2. Soho Seraphine 57.95km/h
3. She Rocks Sherolls 57.74 km/h
4. Spring Blue 57.02 km/h
Fastest Quarter
Sweet Bella 27.76
Fastest Swooper
Sweet Bella
Gate Speed
Elysian Jay
---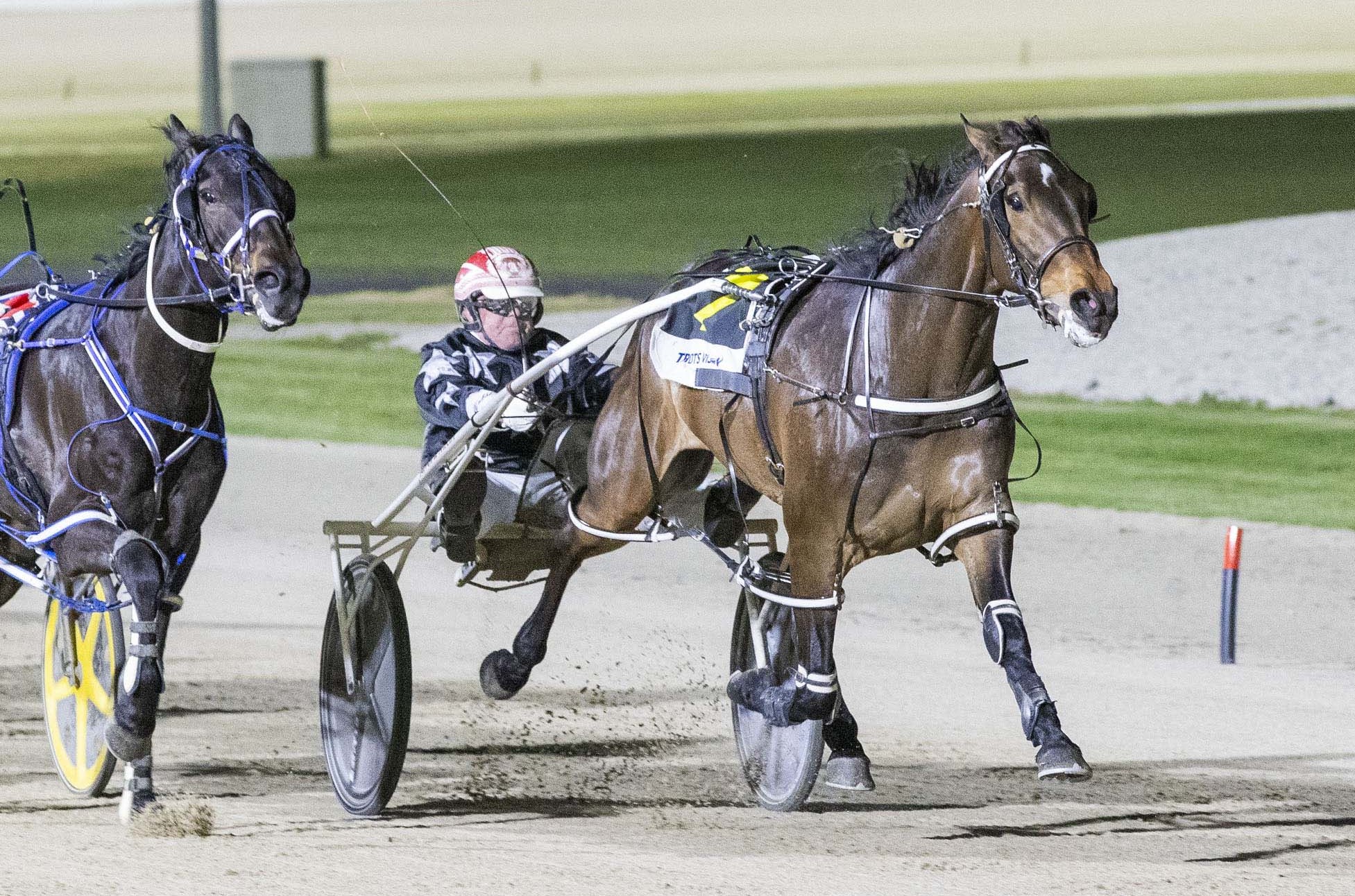 3YO COLTS AND GELDINGS
Best individual mile rates
1. Dougs Platter 1.57.8 (pictured)
2. Perfect Class 1.57.9
3. Another Nien 1.58.3
4. Final Collect 1.58.4
Best mile rates accounting for extra distance covered
1. Perfect Class (+23m) 1.56.8
2. Haveyoumetted (+21m) 1.57.6
3. Little Louie (+25m) 1.57.6
4. Dougs Platter (+3m) 1.57.8
Top Speed
1. Dougs Platter 56.67km/h
2. Oliver Dan 56.49km/h
3. Luva Scrap 56.26km/h
4. Final Collect 56.21km/h
Fastest Quarter
Dougs Platter 26.31
Fastest Swooper
Dougs Platter
Gate Speed
Final Collect
---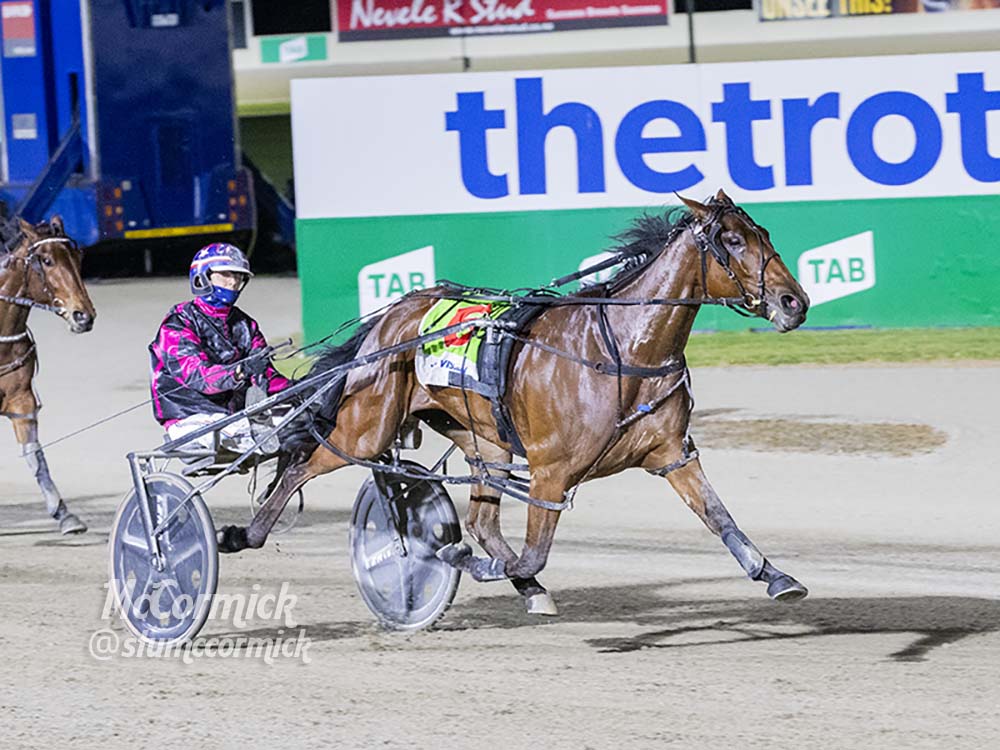 2YO FILLIES
Best individual mile rates
1. Very Pretty 1.55
2. Lux Aeterna 1.55.1
3. Millwood Bliss NZ 1.55.2
4. Draw A Dream 1.56 (pictured)
Best mile rates accounting for extra distance covered
1. Draw A Dream (+26m) 1.54.7
2. Eureka Jo (+30m) 1.54.8
3. Very Pretty (+4m) 1.54.9
4. Millwood Bliss (+7m) 1.54.9
Top Speed
1. Very Pretty 58.45km/h
2. Millwood Bliss 58.22km/h
3. Lux Aeterna 58km/h
4. Zena Rhayne Bow 57.75km/h
Fastest Quarter
Very Pretty 25.84
Fastest Swooper
Very Pretty
Gate Speed
Lux Aeterna
---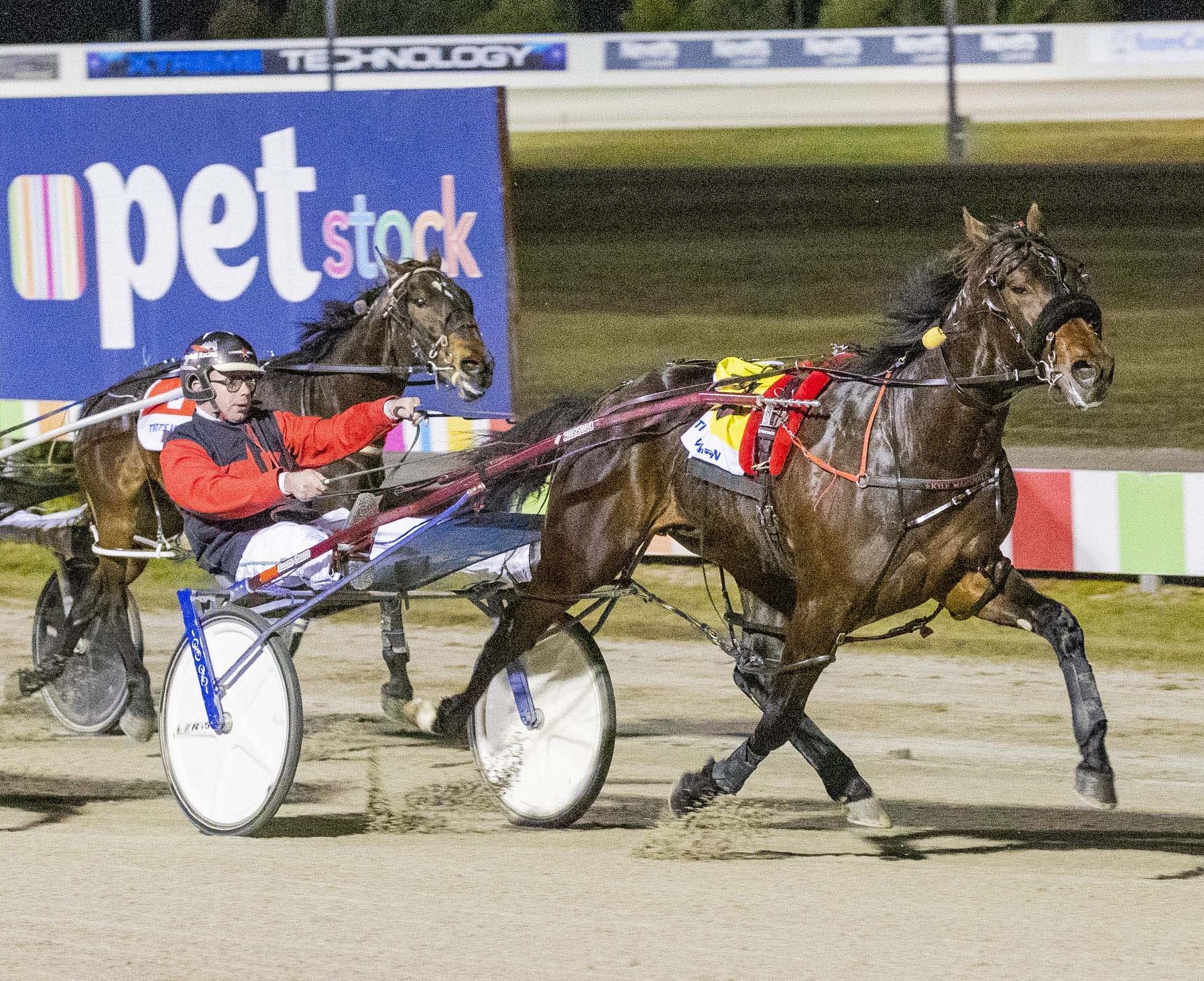 2YO COLTS AND GELDINGS
Best individual mile rates
1. Timmy Rictor 1.54.2
2. Smoken Ace 1.54.5 (pictured)
3. The Bigboss 1.54.6
4. Some American 1.55.2
Best mile rates accounting for extra distance covered
1. Smoken Ace (+20m) 1.53.4
2. Some American (+30m) 1.53.6
3. Timmy Rictor (+2m) 1.54.1
4. The Bigboss (+3m) 1.54.4
Top Speed
1. Timmy Rictor 57.47km/h
2. War Dan Buddy 57.35km/h
3. Miki To Success 57.29km/h
4. Kingman 56.97km/h
Fastest Quarter
Kingman 25.95
Fastest Swooper
Kingman
Gate Speed
Timmy Rictor
---
Visit Sectionals - Harness Racing Victoria (thetrots.com.au) to find comprehensive sectional analysis on every runner from the heats