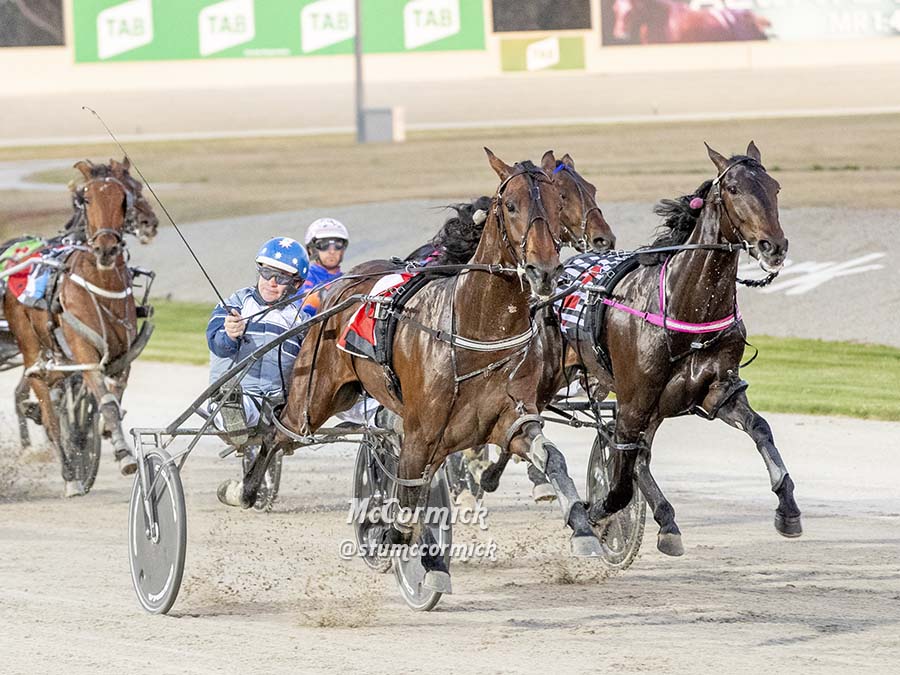 Loyalty and friendship were rewarded as owner-breeder Len Parker's faith in reinsman Damian Wilson produced the ultimate dividend, with their horse Major Moth securing a Breeders Crown for trainer Clayton Tonkin.
Having been outstanding throughout the series, winning both his heat and semi-final, Major Moth drew perfectly tonight and put on the finishing touch to claim the rich VHRC Caduceus 2YO colts and geldings' title.
It was a satisfying result for Wilson, with the $300,000 race the richest that he and Len and Irene Parker have captured in a long association.
"Breeders Crown, that's what we aim for driving two-year-olds, it's just good to get on a horse as fast as this horse and as brave as this horse," Wilson told Trots Vision.
"I've got to thank Lenny mostly for that, because he is my biggest fan and just keeps sticking up for me and made sure I was on."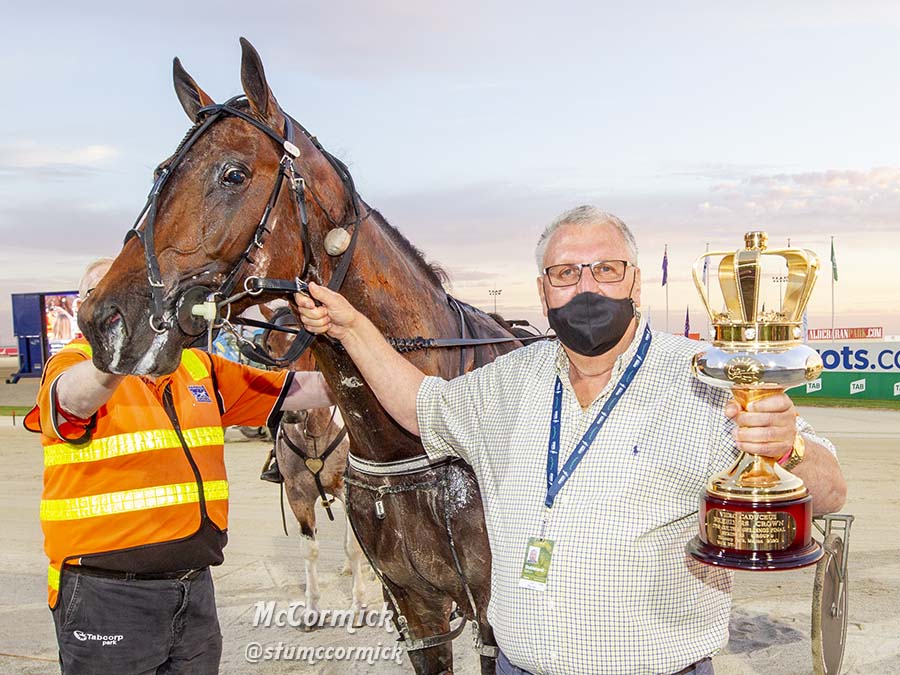 All went as expected, with Emma Stewart-trained Act Now working quickly to the lead ahead of Major Moth, from where Jodi Quinlan driving Act Now was able to control the tempo in moderate first and second quarters.
She began to open up with a 28.5-second third quarter, but despite having plenty left to hit the line strongly Major Moth's elite speed shone through, getting home in 26.5 seconds to win.
"You have to be prepared and what will happen will happen," Wilson said. "We got the right draw and I didn't have to think too much about it tonight, which was good."
And with that the Parkers and Wilson banked a second joint Group 1.
"We won the (Vicbred) sires with Lively Moth and a fair few races with other horses over the years, Kilmore Cup was a big thrill, but this probably tops it."
RELIVE THE GROUP 1 WIN:
MORE FROM BREEDERS CROWN FINALS NIGHT:
>> Race 1: Harley holds off Lochinvar Art in epic battle
>> Race 2: Tricks but talent as Darkness lights up
>> Race 3: Lee's flawless drive delivers Jack a Crowning glory
>> Race 4: Majestic result as Snooze cooly sweeps by
>> Race 5: Major Group 1 moment for Damian and Len
>> Race 6: Sweet finish to Sugars' driving dramas
​​​​​​​>> Race 7: Zeuss brings the thunder early and late
>> Race 8: Red letter day for this brilliant lady​​​​​​​
>> Race 9: "Just awesome" as Maree claims thrilling Crown
>> Race 10: Caldow feeds on early speed to win​​​​​​​
>> CEO Dayle Brown joins Rob Auber on Trots Vision​​​​​​​