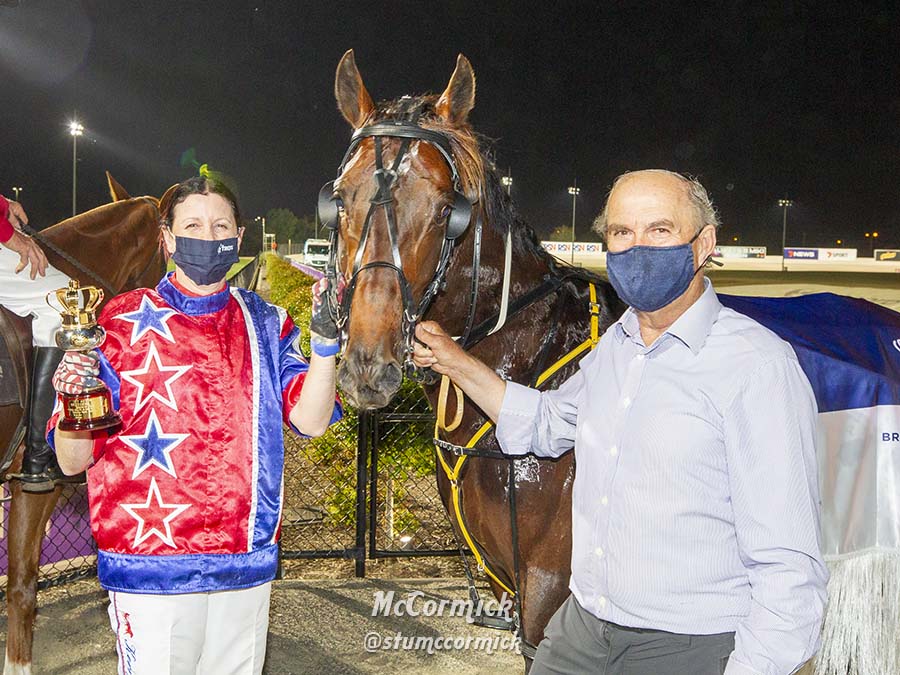 It was all about the book ends for Kerryn Manning and Zeuss Bromac and they answered every challenge for trainer Paul Fitzpatrick to win the IRT Australia three-year-old colts and gelding title on Breeders Crown finals night.
Starting from gate one, Manning had to hustle Zeuss Bromac out of the gate to hold off an early charge, particularly from Jilliby Nitro at Jason Lee.
The latter would then tuck into leader's back for the middle distance Group 1 and prove Zeuss Bromac's biggest danger in the run to the line, but the New South Wales trained Bettors Delight colt had all the answers to win by five metres.
"He was very on the ball tonight," Manning told Trots Vision. "He held on good the first bit and when Jilliby Nitro got a bit of momentum up he was coming quite quickly, so I had to go pretty quick to hold him. I wasn't sure I was going to for a stride but he kicked through underneath them.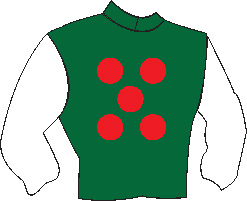 "He did get pretty keen, but I managed to get not too bad a second quarter and then he ran home really strong. He was strong on the line."
After the 43.8-second lead time, clearly the quickest of the night, Zeuss Bromac got something of a breather with a 30.4-second second quarter and got home in 26.7 seconds to take the Crown for Fitzpatrick and Noel Shinn, who's been caring for the horse in Victoria.
"He's just a little cute, nuggety little thing," Manning said. "Noel's been really happy with him, he said he's been better than he was last week and he had a better barrier draw, so obviously everything pointed in the right direction. It's always got to come off when you are out there and everything went well."
RELIVE THE GROUP 1 WIN:
MORE FROM BREEDERS CROWN FINALS NIGHT:
>> Race 1: Harley holds off Lochinvar Art in epic battle
>> Race 2: Tricks but talent as Darkness lights up
>> Race 3: Lee's flawless drive delivers Jack a Crowning glory
>> Race 4: Majestic result as Snooze cooly sweeps by
>> Race 5: Major Group 1 moment for Damian and Len
>> Race 6: Sweet finish to Sugars' driving dramas
​​​​​​​>> Race 7: Zeuss brings the thunder early and late
>> Race 8: Red letter day for this brilliant lady​​​​​​​
>> Race 9: "Just awesome" as Maree claims thrilling Crown
>> Race 10: Caldow feeds on early speed to win​​​​​​​
>> CEO Dayle Brown joins Rob Auber on Trots Vision​​​​​​​