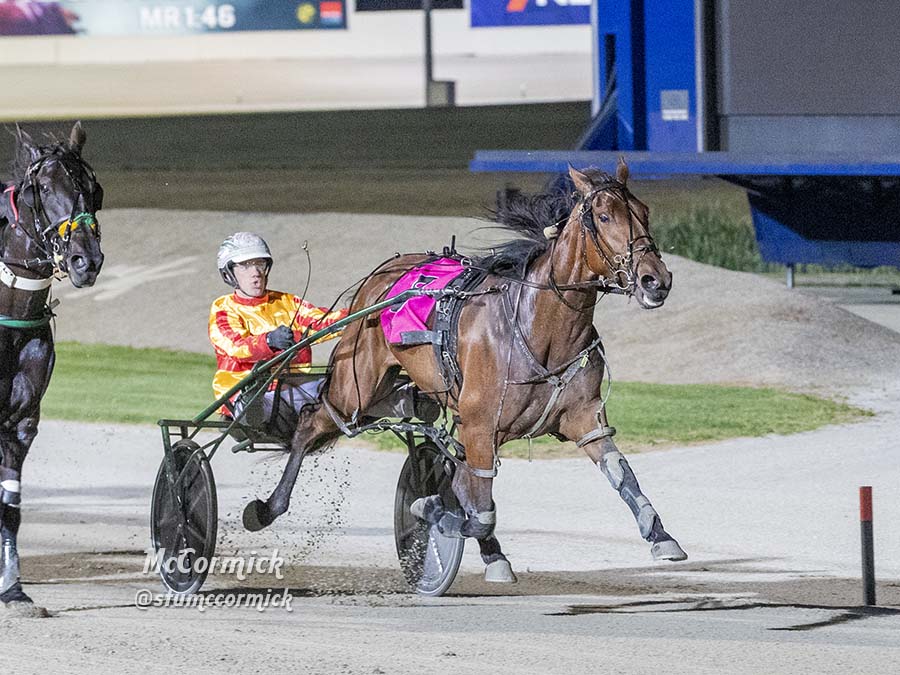 It was Plan C in the series and Plan B in the run but it proved a Plan A moment for Greg Sugars, who guided David Miles' The Panthiest to victory in the Pryde's EasiFeed three-year-old fillies' title on TAB Breeders Crown finals night.
Sugars had driven series favourite Maajida and Sweet Louise to heat victories, and then jumped off the latter for the semi-final only for Maajida to fail to qualify for the final due to injury.
Meanwhile, Sweet Louise showed her prodigious talent to win her semi-final for Chris Alford and enter tonight's final the favourite, while Sugars picked up the catch drive on The Pantheist.
Sugars said steering The Pantheist to victory "was certainly not in my train of thought at all" at the start of the series.
"Nevertheless, a week can be a long time in racing sometimes and one door closes another one opens, fortunately the right one opened for me this week."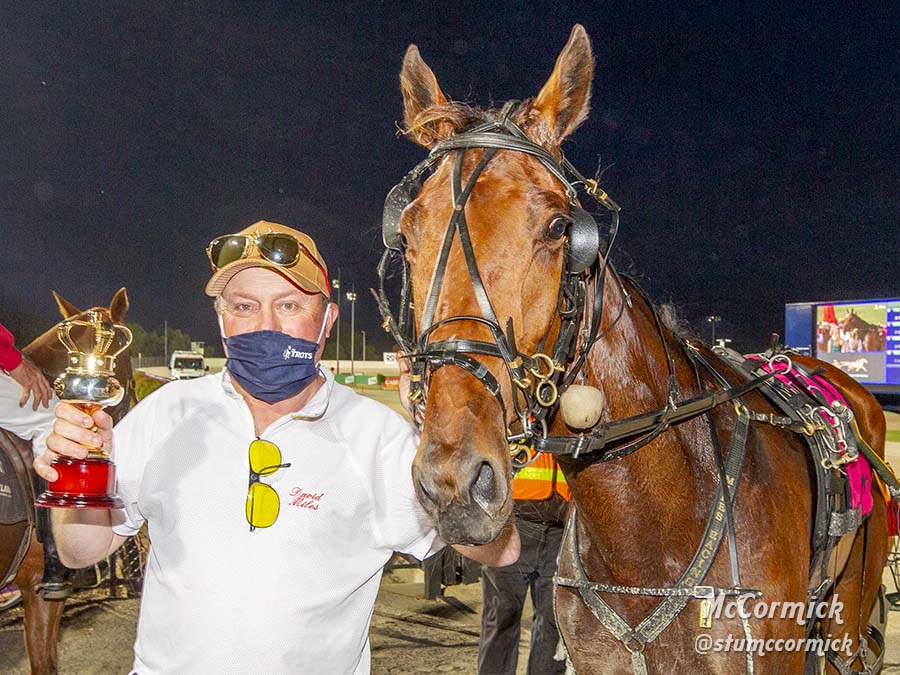 He started from gate eight, which placed him on Sweet Louise's back throughout the middle distance affair and there he'd remain until the final turn, when Sugars first attempted to veer right only to be tightened for room by Amelia Rose, forcing The Pantheist to be steered left via the sprint lane.
Miles' three-year-old Bettors Delight filly still had enough zip to pass Sweet Louise and score for owner-breeders Greg and Jennifer Pell.
"I all but made the wrong decision, or I started to do it, but thankfully I was able to correct that decision in time and get the job done," Sugars said.
"Luckily again Plan B was available via the sprint lane and she got the job done."
Sugars said it was great to reward the Pells with victory.
"(Greg Pell) does a great job obviously and has put a lot of time, a lot of money into the sport over the last few years breeding some very quality horses along the way," he said. "(I'm) extremely grateful to both the owers and the training connections."
RELIVE THE GROUP 1 WIN:
MORE FROM BREEDERS CROWN FINALS NIGHT:
>> Race 1: Harley holds off Lochinvar Art in epic battle
>> Race 2: Tricks but talent as Darkness lights up
>> Race 3: Lee's flawless drive delivers Jack a Crowning glory
>> Race 4: Majestic result as Snooze cooly sweeps by
>> Race 5: Major Group 1 moment for Damian and Len
>> Race 6: Sweet finish to Sugars' driving dramas
​​​​​​​​​​​​​​>> Race 7: Zeuss brings the thunder early and late
>> Race 8: Red letter day for this brilliant lady​​​​​​​
>> Race 9: "Just awesome" as Maree claims thrilling Crown
>> Race 10: Caldow feeds on early speed to win​​​​​​​
>> CEO Dayle Brown joins Rob Auber on Trots Vision​​​​​​​