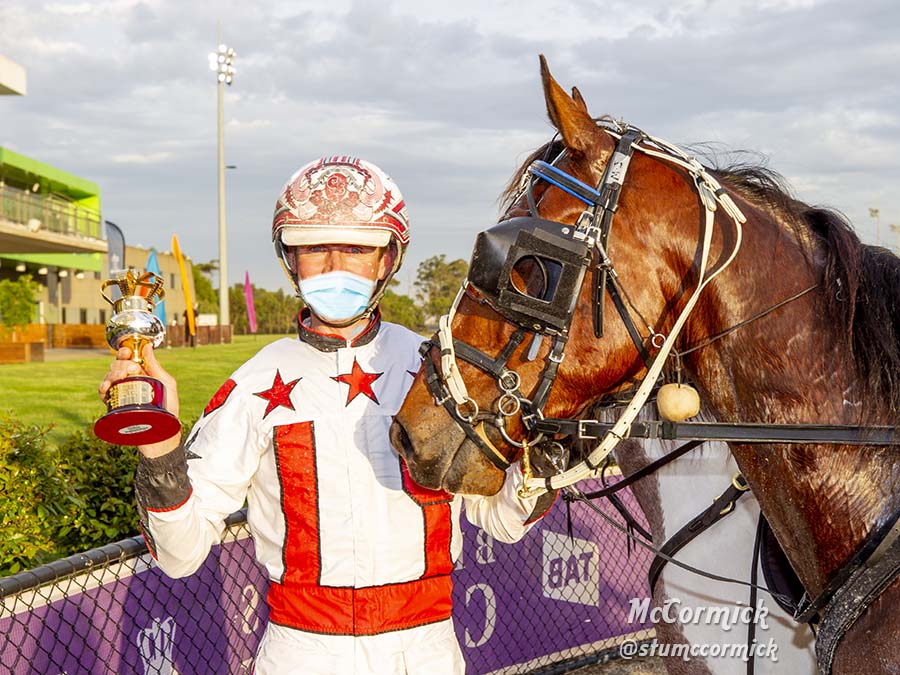 A cool head and cool hands saw Chris Svanosio swoop at the right time and his two-year-old trotter, Watts Up Majestic, did the rest to win the Skyvalley @ Aldebaran Park colts and geldings' title.
While owner-breeder Bradley Watts and regular trainer Rickie Alchin watched on from north of the border, their Majestic Son gelding made every stride a winner to career away for a 10-metre Breeders Crown Group 1 victory.
"These are the days you want to be competing ... and it's great to win one and win it in style on a really nice little trotter," Svanosio told Trots Vision.
"He's a lovely horse to have turn up and to win the two-year-old trotters Breeders Crown is terrific."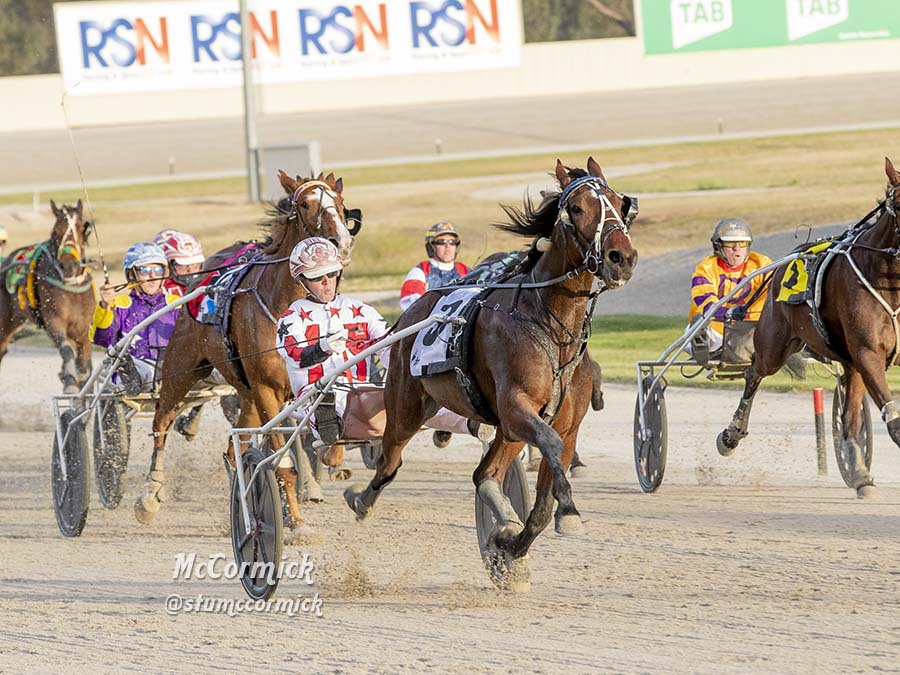 Svanosio guided Watts Up Majestic to the back of early leader Have No Fear, who galloped when Aldebaran Zeus loomed to apply the pressure.
That forced Svanosio to take evasive action, but Watts Up Majestic didn't break stride and when Aldebaran Zeus peaked in his run it was Svanosio's gelding who finished the strongest to win.
"It wasn't ideal when the leader galloped down the back, but lucky enough I was able to keep trotting and sneak through on the inside. Then he was travelling pretty good after that," Svanosio said.
"Ricky Alchin sent him down and he would have been down here training him if it wasn't for the travel restrictions, we're just looking after him for Ricky and the owner Bradley Watts. They're up in Sydney watching it together."
RELIVE THE GROUP 1 WIN:
MORE FROM BREEDERS CROWN FINALS NIGHT:
>> Race 1: Harley holds off Lochinvar Art in epic battle
>> Race 2: Tricks but talent as Darkness lights up
>> Race 3: Lee's flawless drive delivers Jack a Crowning glory
>> Race 4: Majestic result as Snooze cooly sweeps by
>> Race 5: Major Group 1 moment for Damian and Len
>> Race 6: Sweet finish to Sugars' driving dramas
​​​​​​​​​​​​​​>> Race 7: Zeuss brings the thunder early and late
>> Race 8: Red letter day for this brilliant lady​​​​​​​
>> Race 9: "Just awesome" as Maree claims thrilling Crown
>> Race 10: Caldow feeds on early speed to win​​​​​​​
>> CEO Dayle Brown joins Rob Auber on Trots Vision​​​​​​​